Join Us/Apply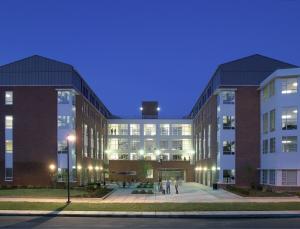 Why should you join Roselle House?
The Roselle House Residential College, helps students find their core strengths and curiosities, in a classic living and learning environment, with courses and activities designed to keep students focused on their progress toward graduation and beyond, while exploring different fields of study and new innovations in the arts and sciences.
Find your core. Expand your future.
Live and Learn in Roselle House
Roselle House is located in 
Roselle Hall
, part of the North Campus experience, close to downtown Lexington and all the food and entertainment options along South Limestone. Roselle House is a classic living and learning environment, where you know your roommate, people hang out together in the Commons, and residents grab a hot breakfast right next door in Blazer Dining.
Roselle House...
accepts all majors and undecided students, freshmen and upperclassmen.
offers a connected course which meets in the Hall and fulfills the UK Core requirement in the Humanities.
is directed by a faculty member, with many opportunities to meet and connect with faculty and their research.
hosts events that connect students with the variety of opportunities across campus.
hires peer mentors who live in the Hall and support students with their intellectual pursuits and socialization across campus.
has a small-campus feel at a large research institution.
means Home.